Map of ABC Supply Branch Locations
Map Visual of ABC Supply Branch Locations
As a trusted location mapping software, Mapline offers datasets of companies (more than 5,0000) that you can readily use to start mapping. When plotted on a data mapping software, locations can give new insights when it comes to business analysis, sales planning, marketing strategies, and optimizing logistics. Let's take ABC Supply branch locations for instance and start mapping it.

Steps to Create a Map of ABC Supply Locations
1. Create a Mapline account and login.
2. Click "New Map" to create a new map.
3. Give your map a name and click "Create Map."
4. Click the orange "Add Data Layers" button from the left sidebar.
5. Select the "Add Pins from Mapline Data" option.
6. Now you will see a list of all the datasets (spreadsheets).
7. Using the Search Box, select "ABC Supply" as your dataset.
8. Click "Done."
What more can you do with your map of ABC Supply branch locations? With Mapline, there's so much more! Start by customizing your pin to create a powerful visual especially helpful to your presentation.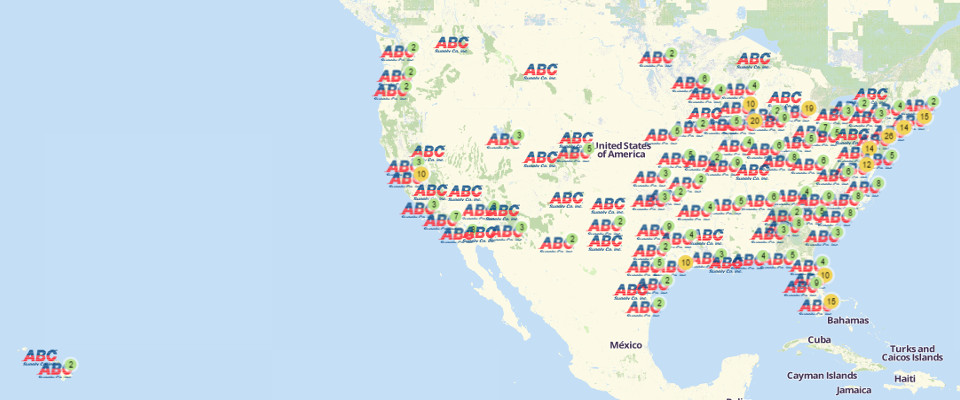 Data Mapping Software and so Much More!
Mapping with Mapline brings out more ideas than meets the eye. Add more location datasets – it may be from competitors, your customers' address locations, or other locations pertinent to your business. In this way, you will see patterns and connections that directly affect your business. Add territories so you would know the density of locations per territory. Create radius maps to create an effective scheduling of sales visits and planning.
There's no doubt that Mapline is the "go to" of companies when they seek the help of a trusted location mapping software. Start mapping datasets of organizations (we have 5,000 plus companies) and experience mapping made easy. Compare the plans and pricing to start mapping now.