The Excel Map Add-In Just Made Life Easier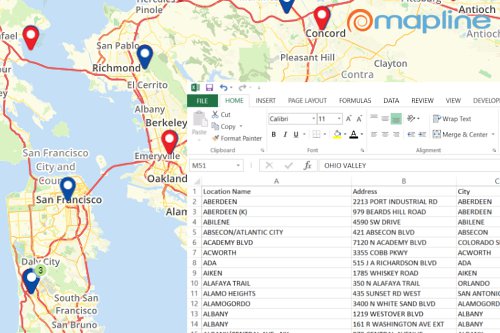 No More Jumping Between Applications
Say goodbye to multiple computer screens and having to toggle between two applications. The Excel Map Add-In lets you update all your maps and data sets together within your Excel spreadsheets.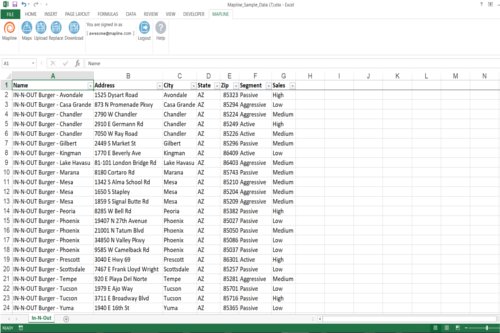 Upload your data without leaving Excel
Jumping between applications can be a headache. Fortunately, Mapline provides two options to upload your data: copy and paste from Excel, or use the Excel map add-in. By using the Excel map add-in you can update your maps and data sets without ever having to leave Excel. All you need to do is download the add-in and you're good to go. As you make your changes, you're just a couple of clicks away from an updated map. Think of all the time you save by updating everything from Excel with just a few clicks!
Save Time and Stay Organized with the Excel Add-in
Once you have the add-in downloaded, you're ready to roll! You can keep all your maps and information in one application, allowing you to work faster and stay more efficient and organized.
Explore Our Other Online Mapping Features
Want to know what else you can do beyond creating a store locator map? Check out our other features: