Spatial Analysis Made Easy with Dot Density Maps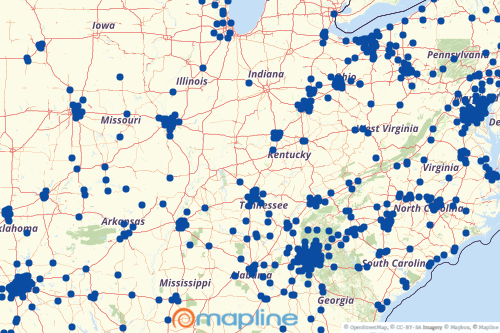 Spatial Analysis Made Easy
Have you struggled with doing spatial analyses in the past? If so, a dot density map is an ideal solution for identifying and examining spatial patterns. A dot density map presents the differences of location density distributed geographically across a landscape.
Identify Spatial Patterns Quickly
When you create a dot density map, you visualize your data in such a way that you can easily identify and analyze spatial patterns you wouldn't be able to see within a spreadsheet.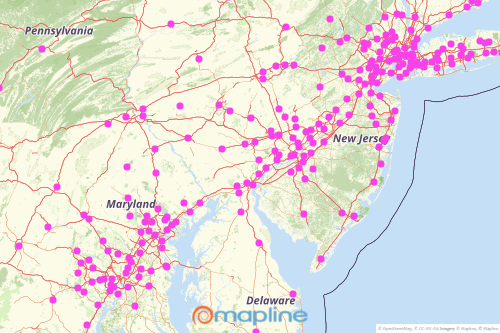 Identify the Best New Locations for Your Business
By visualizing your data with a dot distribution map, you can analyze various locations and communities to find the right site location to expand your business.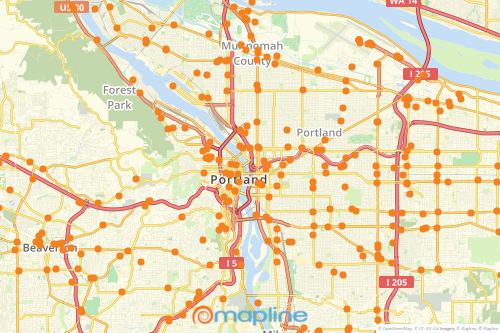 Optimize Distribution Routes
Dot density maps let you analyze geographic data and identify patterns like accident rates to determine the fastest distribution routes for your drivers.
Other Features to Help You Build a Map
Want to see what else you can do besides creating a dot distribution map? Check out our other features: