Map Multiple Locations from Excel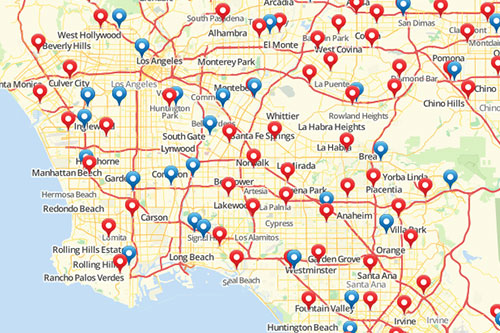 Map multiple location addresses with Mapline
It's super easy to map multiple locations with Mapline. Once you get started, you'll have a finished map in seconds. All it takes is a simple copy and paste to generate your map and visualize your data. When you create a map from Excel data, you can analyze your information much more easily than examining it within a spreadsheet. Look for geographic trends, build sales territories, create heat maps and more. Having the ability to map multiple addresses from Excel can empower sales and marketing departments, business analysts, operations personnel and others.
Steps to map multiple locations from an Excel spreadsheet
Prepare your spreadsheet with the correct headers for your columns.
Login to Mapline.
Create a new map.
Click on New Map.
Give your map a name and Continue.
Click the Add Data Layers button.
Click New Data Set.
Give your data set a name and paste your data from Excel into Mapline.