Pro
Pro Plan
Take your maps to the next level with Mapline's territory mapping software
Need a reason or two to go with the Pro plan? Where do we start! Learn more about the features that are available on the Pro below. Check out all of the things that you'll be able to do with it!
---
Create custom areas for reporting and tracking
Create your own territories by drawing polygons, square mileage, or circles with a specific radius. Then easily see a summary of the pins within the territory by just clicking within them. Track performance of anything from city blocks to a grouping of states to know where to focus your efforts.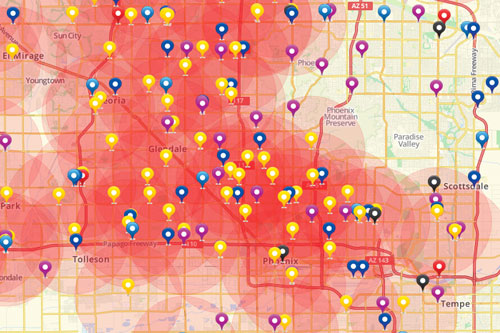 Visualize your coverage
Set the mileage you can cover around each pin, and Mapline's territory mapping software will automatically draw radii around all the locations. Once you click on the circles to see all the pins in that area, you can decide where to add new reps, convince customers of your ability to dominate an area, and find how far customers are traveling to your stores.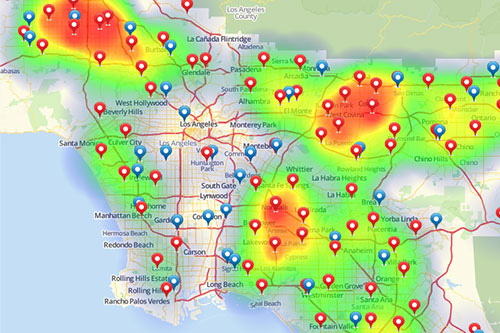 Find hot spots and opportunities
Create a location level heat map that shows which areas are booming and which areas need to be improved. Once you've identified these locations, focus on which factors could be causing success and difficulties.
---
The Pro Plan is the perfect balance of simplicity and power. Don't sacrifice one for the other. Stop wasting time looking for ways to increase revenue or cut costs by staring at charts and graphs, and start looking at your locations to do it!