Mapping Wards of London Helps To See a Safer Future
The best way to secure the safety of London is by mapping its wards. This territory map is beneficial for the London Police. Mapping London wards helps them keep up with the day-to-day policing. Incidentally, it also helps them record crime incidents and other statistics accurately.
Councilors from each ward are responsible to keep their residents safe. With a map of London Wards, they are able to perform their tasks more efficiently. Some examples of their tasks are community and children's services, health and environment, and planning and transportation.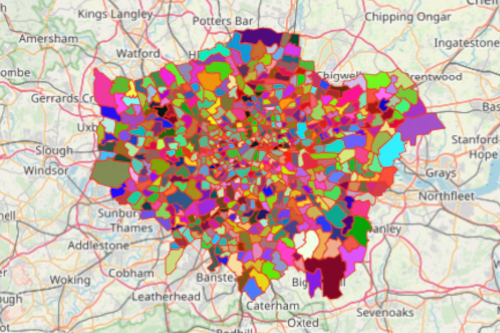 Know where and how to best respond with a Map of London Wards
Keep abreast with the daily activities of each committee by creating a London Wards map:
Create a Mapline account and login.
Click the orange "Add New Items" button.
Select "New Map" on the drop down arrow.
Give your map a name and click "OK."
Click the "Add" button from the left sidebar.
Select the "Territories" option.
Click "From Mapline's Repository."
From the "Territories" select "London Wards." You can also enter that on the search bar.
Select how you want your boundaries to be colored in "Fill Color" (Random Colors, Uniform Color, Dynamic heat map colors, or Custom colors from spreadsheet).
Click "OK."
Sign up now to Mapline and start customizing your own map of London Wards!