Learn to Use Unique Territory Mapping Software Tools to Extract Insights 
Mapline offers unique territory boundaries in the US that users can just overlay on their maps. They are boundaries defined by the US Census Bureau. Some of them are Core Based Statistical Area, Metropolitan Statistical Area, and Micropolitan Statistical Area. They may not be as famous as other territory boundaries like US counties or census tracts. But they are very useful just the same. 
For example, a micropolitan statistical area map is more useful than you may think of. There are unimaginable ways that the map can be beneficial for different aspects of analyses. For now, we will dive deeper into this smaller, yet equally important territory boundary – the Micropolitan Statistical Area. 
Micropolitan Statistical Area in Numbers
(1) 19
It has been used for 19 years now. Once considered as quasi-rural areas, the micropolitan statistical area was created in 2003 by the US OMB (Office of the Management and Budget). It is part of the Core Based Statistical Area which consists of Metropolitan and Micropolitan Statistical Areas. It is centered on an urban cluster with a population of at least 10,000 but not more than 50,0000. Most of the time, it is used for statistical purposes. 
(2) 543
As per the US Census Bureau, the number of micro areas is effective March 2020. 
(3) 1
1 common feature about micropolitan statistical areas is that there should be a county or parish within a core community. Its neighboring communities should link some social and economic ties with the core community. 
(4) Sizes of Micros
Since the designation of a micropolitan statistical area is based only on the urban cluster's population, there are some micropolitan areas which are larger than metropolitan areas. 
(5) Most Populated
Claremont–Lebanon micropolitan area is the most densely populated micropolitan statistical area. It has a total population of around 221,000 as of the 2020 Census. It is composed of 2 counties in New Hampshire – Grafton and Sullivan, and 2 counties in Vermont – Orange and Windsor. There are also some cities anchored in the area like Claremont, Lebanon, and New Hampshire. 
(6) State with the most number of micros
Texas has the most number of micropolitan statistical areas having 46 all in all
(7) States with no micros
Delaware, New Jersey, and Rhode Islands all have no micros. 
(8) State with the highest number population growth rate
Utah has the highest micropolitan population growth rate at 43.6%. had the highest micro.
(9) States with equal distribution of micro areas
The 3 states within the Southeastern US, the 3 states – Alabama, Georgia, and Mississippi. The Southeastern United States has at least 203 counties within micropolitan statistical areas.
(10) 5 Top Industries in micro areas 
The following are the top 5 industries showed the highest rate of shares of workers in micro areas:
Agriculture

Fishing and hunting

Forestry

Manufacturing

Mining
How a Territory Mapping Software Enhances the Uses of Micropolitan Statistical Area Map 
Now that we have discussed some interesting facts about the micropolitan statistical area, what is it for you? Plenty of reasons! Aside from statistical purposes, there are a lot of uses of a micropolitan statistical area map. You will be more surprised to learn that using some effective tools and features from Mapline's Territory Mapping Software, a US micropolitan statistical area map might be the best territory map that perfectly fits your analyses. 
Identify Distinct Characteristics
Since the population in the micropolitan areas are smaller compared to the metropolitan areas, a micropolitan statistical area map is highly relevant to different organizations – from marketing, to education, to real estate, etc. Overlaying this territory boundary on a map helps the users to be more focused when identifying distinct characteristics of micro areas that they may overlook when other larger boundaries are used. It is no wonder that most marketing educators, researchers, and practitioners prefer to use this territory map.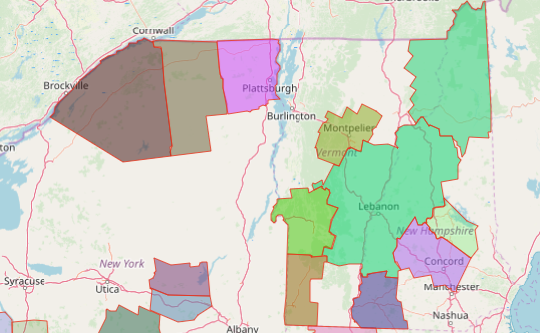 Some of the best research and studies include:
Comparative studies between micropolitan areas

Economic development

Housing costs 

Industry growth

Per capita income improvement

Small business administration lending practices

Socioeconomic characteristics 

Sustainability planning
When it comes to overlaying the territory boundary, Mapline makes it the easiest to let you create a map in less than a minute! 
Here's what to do:
Create a Mapline account and login.

Click the orange "Add New Items" button.

Select "New Map" on the drop down arrow.

Give your map a name and click "OK."

Click the "Add" button from the left sidebar.

Select the "Territories" option.

Click "From Mapline's Repository."

From the "Territories" select "U.S. Micropolitan Statistical Areas." Use the search bar for quicker results.

Select how you want your boundaries to be colored in "Fill Color" (Random Colors, Uniform Color, or Custom colors from spreadsheet).

Click "OK."
Academic Mapping
Creating maps of government boundaries like a US micropolitan statistical area map are frequently used by schools to allow the students to understand the culture and behavior of people that live within their areas.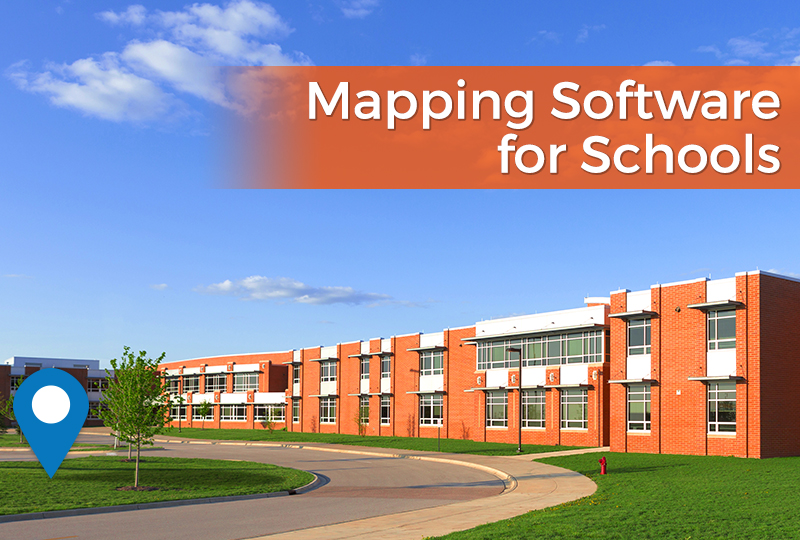 Because it's a territory mapping software, Mapline allows the users to make the best use of easy-to-create maps of US government territories. Aside from creating a US micropolitan statistical area map, you can also extend your mapping experience by using other unique US territory boundaries: 
Strategic Planning
"What if?" 

How many times have you asked that question? This may be the most worn-out question ever raised during strategic planning. To answer that, users should be able to visualize their data on a territory map. Since it is super easy to overlay territories such as the micropolitan statistical area on a map, the next step is just to add data on a map. Upon data visualization, the users are able to identify their key performance indicators by territory boundary. 
Mapline's heat mapping capability is a key component during brainstorming sessions. It instantly shows trends in data. The location density of areas reveal significant points on where you can base your strategies. For example, a retail chain may want to understand why one of its stores has more sales within a particular micro area while others fail. What are the factors? How are the stores distributed? What will be the next smartest step? By heatmaps a US micropolitan statistical area map, users are able to quickly determine the answers.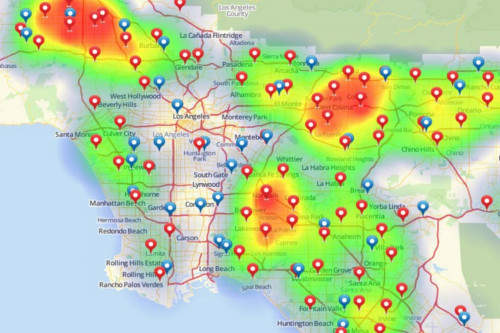 Data Management
When users have multiple layers of data, it is impossible to analyze data in a snap. But with the right tools from Mapline's territory mapping software, you can manage your data with ease. The filter and segmentation tools are exceptional tools when exploring your data. They allow you to be creative and develop the best approach on data management. You can isolate or combine datasets, or overlay data from other sources to understand the impact on a micro area.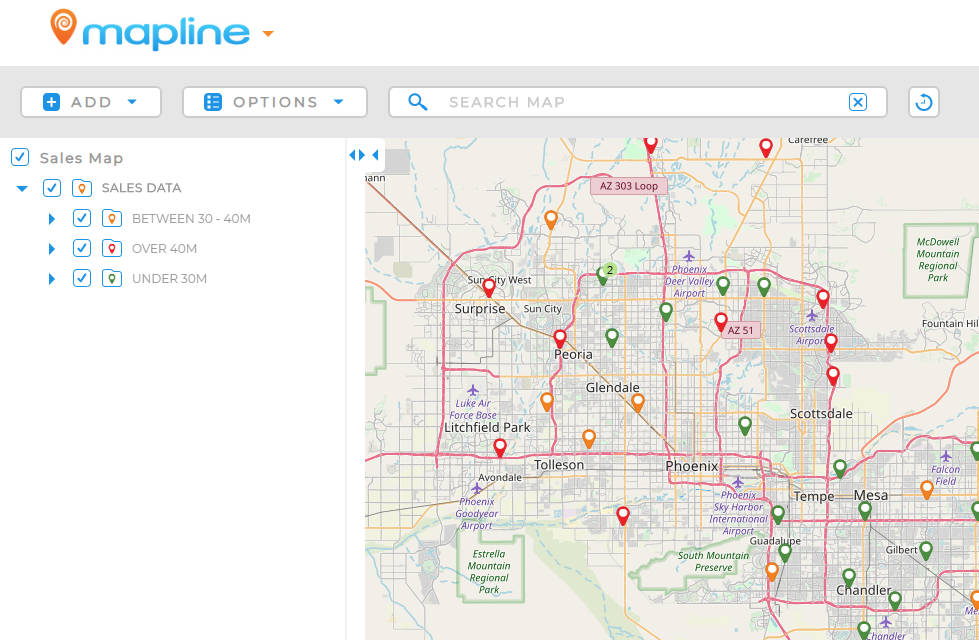 If those tools do not blow your mind – this will: Just by clicking on one particular boundary on a US micropolitan statistical area map, you can readily see the summary information about the locations inside it!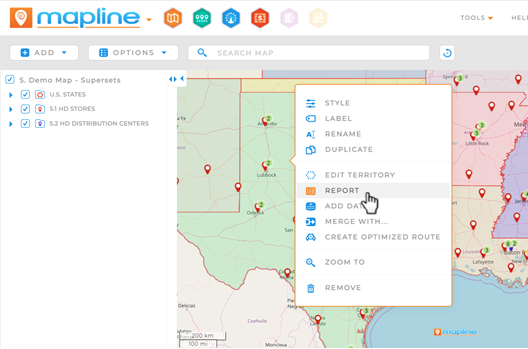 Mapline also has a team of dedicated customer service professionals that are more than able and willing to assist you on data management. Explore more options on how you can discover key insights during collaborations. Expand your project scope and map data on other territory boundaries to identify more data-based solutions and possibilities. 
Sign up now and be wowed as you create and analyze a US Micropolitan Statistical Areas map.