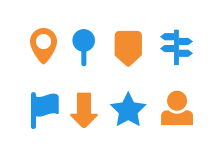 Plot Locations
Drop pins on your map one-by-one or plot pins in bulk by uploading a spreadsheet. Get started today with Mapline Mapping to upload up to 500 locations for free.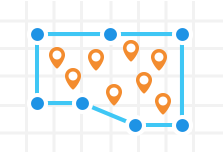 Map Territories
Add territories to your map by drawing them or importing them from Mapline's extensive library. Mapline's territory library includes zip code boundaries, counties, and more.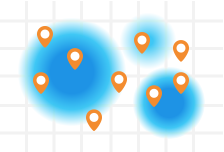 Advanced Tools
Use advanced tools like heat mapping, pin customization, or map customization to create stunning visuals and insightful maps. Data visualization has never looked this good.