Plus
Plus Plan
See your data in a new light with Mapline's mapping software
Curious what power you'll get with Mapline's mapping software Plus Plan? Then look no further! Here's everything you need to know about the Plus Plan and what you'll be able to do with it.
---
Identify opportunities and inefficiences
Easily break your data into groups with customizable pins based off the columns in your spreadsheet to see different types of locations. Then, find inefficiencies in your supply chain or identify high opportunity customers and prospects to cut shipping costs and increase sales revenue!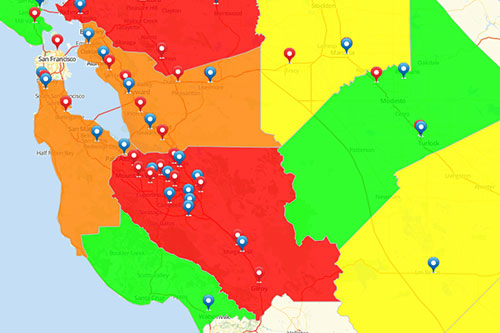 Find areas and trends that lead to success
Create territories to determine how each one of your regions is performing. Once you've accomplished that, give each region a custom color scheme to view them like a heat map or to quickly identify who is in charge of the area. Identify the similarities in successful and struggling markets to improve all other territories and increase profitability.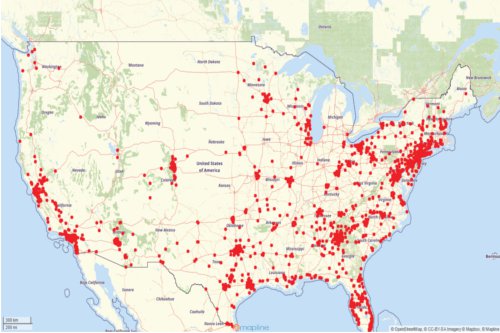 Use spatial patterns to know where to expand
Need to use your data to identify spatial patterns? Create a dot density map to know what areas won't be successful. That way you don't make a million dollar mistake by doing business in the wrong location.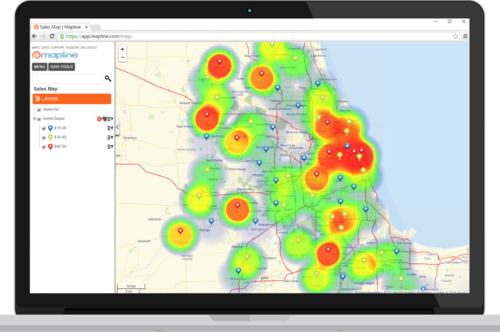 Take presentations to the next level
Add labels to your data to help others find specific locations on an embedded or printed map without any hassle.
---
This just scratches the surface of what Mapline is capable of. So, if you are looking for a mapping tool that will not only help you make great business decisions, but also help make things easier, then Mapline is what you are looking for!