Create a Map from Excel Spreadsheet Data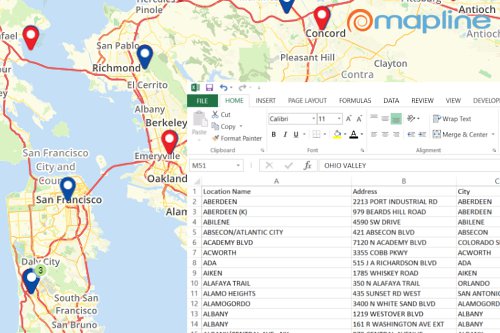 Plot locations and map Excel data
You don't have to be a spreadsheet guru to map Excel data! Mapline is the simplest Excel mapping solution on the planet to help you visualize your data. Simply copy and paste your spreadsheet data into Mapline and watch it transform into a powerful map.
Mapping Your Excel Data is This Simple
Creating a map from Excel data takes only seconds to do. Just upload your spreadsheet and watch as your data is visualized in real time to help you make smarter business decisions.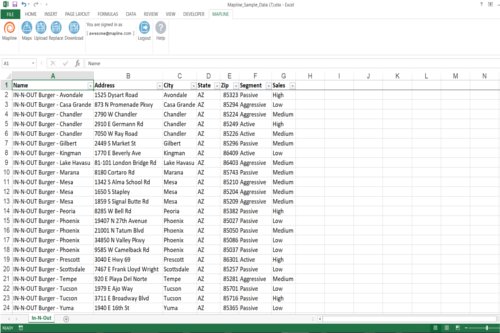 Spend Less Time Sifting & More Time Analyzing
Going through every column and row in your Excel spreadsheet is time consuming and difficult to identify trends. Mapping your Excel data cuts out the frustration and makes it simple and easy to visualize your data.
Takes seconds to upload a spreadsheet.
Plot sales territories and addresses on a map.
Easy to analyze your data and pull useful insights.
Identify more opportunities to grow your business.
Explore Our Features
Want to know what else you can do beyond just mapping your Excel data? Check out our other features: