Maximize the Uses of a State Territory Map for Business 
Does your business span in different states? Do you consult a US state map to organize your business activities? Then most probably, you are also using a business mapping software. 
But the bigger question is… how do you maximize the uses of a map of United States to work on your advantage? Do you really scape the best insights and put them into practical uses in business? 


Imagine these scenarios:
Case study #1 – Food chain or a restaurant business
Challenge: A food chain with hundreds of franchise branches spanning all over the US is in dire need for territory management. It needs to identify branches that are positioned too close to each other to eliminate territory disputes. 
Solution: A territory mapping software to manage territory allocation to avoid cannibalizing their business. 
Case study #2 – Healthcare company 
Challenge: To provide powerful data visualization of the span and intensity of business operations. That includes data of clients being serviced as well as potential markets. Sure, other mapping softwares may provide data visualization but they are too complicated  to view. 
Solution: Create heat maps based on the data right from their company's patient record system. In a few minutes, a powerful data visualization shows the complete patients' records along with different opportunities present on where to extend their services. 
Case Study #3: Logistics Company
Challenge: A company involved in logistics needs to plan their work schedules and travel itineraries ahead of time. 
Solution: A route planner that map efficient multi-stop routes to cut costs and reveal opportunities
If your business reflects one of the three companies mentioned above, then you're on the right track of using tools from a business mapping software on a US state map.
Companies are urged to use mapping software now more than ever. Whether it is a start-up comapany or a Fortune 500 company, a mapping software is essential in territory planning. Business economy started booming again after its downfall since the pandemic lockdown. To keep many businesses staying afloat this 2022, most of them rely on 2 essentials – a US State map and a business mapping software. Since most companies want to be back on track right after the pandemic hits the economy, they need something that could help them find better solutions. And that's where the software comes in handy. In the early 2000's, mapping software may have had different uses and concepts back then. Fast forward 20 years later and the  software is still an essential part of data-driven decision-making that caters to the particular needs of each business.  
Some of the areas where the territory mapping software can be most useful in business:
Business Continuity

Business Development

Logistics

Market Analysis

Operational Efficiency

Risk Management

Site Selection

Supply Chain

Territory Planning

and Management
Since we have established the uses of a business mapping software, the next question is… what does it specifically do? 
Simply put, a mapping software allows you to create a map and import huge amounts of data on it. For example, Mapline allows its users to drop pins one-by-one. If they have a huge amount of data from Excel, they can readily plot it on a map.
To make mapping more advantageous to users, Mapline enables them to add territory boundaries by importing them from Mapline's extensive library. Mapline readily provides a long line of territory boundaries for the USA. So it only takes a few seconds to create a US state map because the territory is available to overlay in just a few clicks.
Aside from states, other available territory boundaries for USA are:
3-Digit Zip Codes

Metropolitan Statistical Areas

Micropolitan Statistical Area

States

Council Districts

Ward Divisions

Puerto Rico Municipalities

Subbarrio

Blocks

Block Groups

Census Tracts

Cities and Towns

Combined Statistical Areas

Congressional Districts

Consolidated Cities

PUMA

Core Based Statistical Areas

Counties

County Subdivisions

Electric Utility Services

Metropolitan Divisions

Military Installations

National Parks

School Districts

Legislative Districts

Supervisorial Districts

Telephone Area Codes

Tribal Block Group

Tribal Census Tracts

Urban Areas

Voting Districts

Voting Precincts

Zip Codes
With these wide variety of territory boundaries for mapping, not only can you create a map of US States in seconds. You can also overlay a whole bunch of  other boundaries for territory planning and management!
However, adding pins on a territory overlay is just the start of your journey to explore location insights useful for your business. It is right after the data importation that the real value of a US State map for territory planning really shows. 
Mapline – The Ultimate Territory Mapping Software
Mapline has been in the industry for more than a decade. It has been the go-to for most businesses that need in-depth analysis. They found not gems hidden under their data. On top of that, they also find new discoveries that are just under their noses.
Here are some of the reasons why businesses go to Mapline:
Heat mapping made easy

Planning for disaster recovery 

Optimize sales territories

Leverage distance analysis

Improve performance reporting

Optimize driving routes

Affordable plans designed to meet individual needs

Robust feature set

Exceptional customer service and one-on-one collaboration
To provide the best solutions, Mapline provides:
Ease of use

Geography and data insights

Enhanced analysis and visualization

Engaging story
When your mapping software has all these great features, then you can jump right in and take the plunge on planning for your business. 
Business Mapping Software for Territory Planning
One of the most important facets of business mapping is territory planning. 
Say, you have a map of US states and you want to know how to distribute your sales representatives across the states.  You don't just rely on your gut feel. You need careful planning. And that's where Mapline steps in. Territory planning and management should be done right the first time. Otherwise, you will just be wasting a lot of time, effort, and money. Remember that putting sales effort into territories without proper planning can make or break the sales plans and strategies.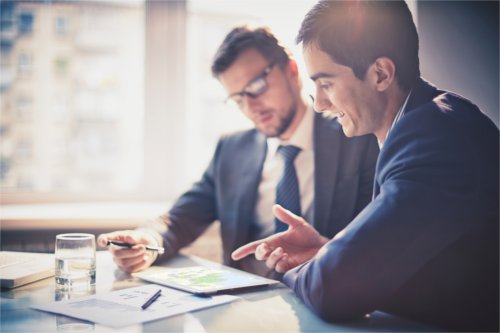 Here are the top 3 ways on how to use a US state map for territory planning right the first time:
Know Your Territories
Location is everything. How many times have you heard this? A hundred times? Or even more like a thousand times? It's because it is the truth! As a business leader, you should have a solid grasp on the territories so you would know how your business will fare. Factors to consider may include:
Consumer demographics

Competitors

Geography

Size
Once you have a full understanding of your territories, planning will come naturally. You now have a better view of what your market needs, how the competitors are coming up with ideas, and how you can position your products and services better. The result may be better than you thought! Good sales territory planning leads to increased sales, customer loyalty, business visibility, and healthy competition.
Know Your Reps
Knowing your reps means knowing their specific strengths that are most likely viable to succeed in specific territories. They may have certain skills and learnings that the market requires. For instance, if the territory displays stiff competition, you may want to assign your sales rep who has more sales experience in closing big deals. This process does not only help in boosting your sales. Most likely, it will also boost the morale of your sales representatives.
Know Your Team
When you understand how your sales reps work, the next step is to understand how the whole team takes action. Make the necessary adjustments on a regular basis to get the full understanding how your business fares in different markets, situations, and challenges. Review the processes. Share your best practices with the team. Mapline's Territory Mapping Software makes it possible for the users to easily share a US state map, charts, and reports for the whole team to see. 
When these 3 things are carefully followed, you will definitely achieve an efficient sales territory planning that will result in business growth.
Steps To Create a US State Map
Here are the 10 simple steps to follow:
Create a Mapline account and login.

Click the orange "Add New Items" button.

Select "New Map" on the drop down arrow.

Give your map a name and click "OK."

Click the "Add" button from the left sidebar.

Select the "Territories" option.

Click "From Mapline's Repository."

From the "Territories" select "US States." Use the search bar for quicker results.

Select how you want your boundaries to be colored in "Fill Color" (Random Colors, Uniform Color, or Custom colors from spreadsheet).

Click "OK."
Here's a simple video to help you get started:
Congratulations! Now that you have created a US States map, you can now jump right in and:
Sign up now and let Mapline's Territory Mapping Software be your guide to utilize a US state map for territory planning.