Aligning Province-Level Territories for Better Sales Management
Business companies rely on mapping Philippine provinces in all business aspects. A map with province boundaries is essential in planning for business operations, sales, and marketing. The Philippines is an archipelagic country located in Southeast Asia. It is divided into 81 provinces. Sales territory planning is highly significant to business organizations. Why? Because misaligned territories equate to significant sales loss. Thus, territories should be properly managed to avoid negative consequences.  
Mapline provides mapping tools that are designed for sales territory mapping. They are used in planning for maximizing productivity, minimizing waste, identifying target sales, and more. For example, a heat map is used in creating sales marketing programs. It provides critical business insights that are useful in managing sales territories.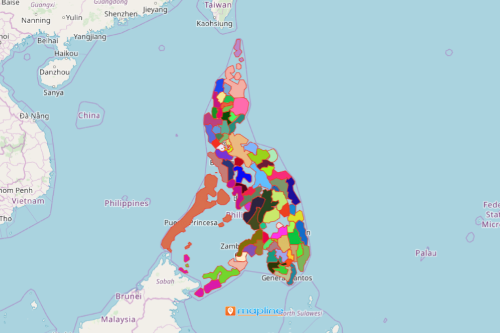 Align Sales Territory Maps in Minutes! 
Mapping Philippine provinces is easy. In fact, it only takes less than a minute! Once generated, the map is a big help in aligning and optimizing sales territories. 
Create a Mapline account and login.

Click the orange "Add New Items" button.

Select "New Map" on the drop down arrow.

Give your map a name and click "OK."

Click the "Add" button from the left sidebar.

Select the "Territories" option.

Click "From Mapline's Repository."

From the "Territories" select "Philippines Provinces." You can also enter that on the search bar.

Select how you want your boundaries to be colored in "Fill Color" (Random Colors, Uniform Color, Dynamic heat map colors, or Custom colors from spreadsheet).

Click "OK."
Sign up now and begin your sales territory planning today! Take advantage of using other mapping tools to enhance your customized territory mapping for better sales management.