Give Detailed Snapshots with Location Bubbles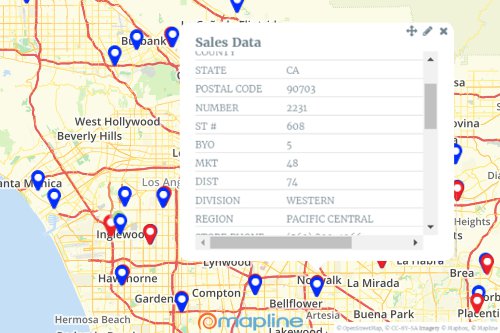 Give Yourself a Cheat Sheet with Popup Address Labels
Are you preparing for a meeting with your sales team or getting ready to walk a client through some potential homes for purchase? Location bubbles let you include the information you need to share with your colleagues and customers.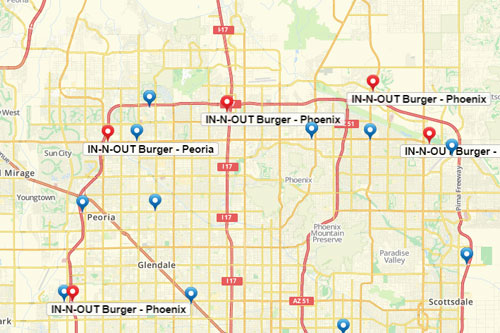 Create a Complete Picture with Address Labels
With location bubbles, you're in control of the story you want to tell about your locations. Add info like name of location, website, contact person, email address, sales data, and so much more.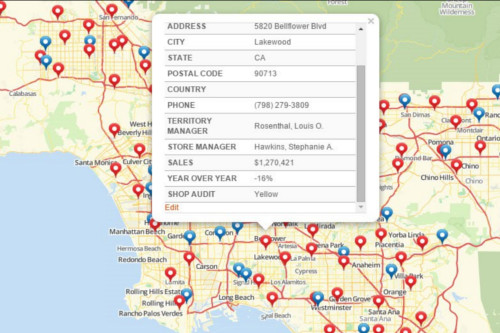 Organize Your Location Information
Map pin descriptions add a level of efficiency, so you don't have to toggle between your map and a spreadsheet. Just add everything into location bubbles, so everyone has access to the information through your maps.
Explore Our Other Features
Want to know what else you can do besides adding location bubbles to your pins? Check out our other features: